Adult Sunday School
B.A.S.I.C. (Brothers and Sisters in Christ)
Meets: Sundays at 11 a.m. – Room 110
Calvary Cafe
Join us for coffee and lite fare each Sunday morning in the Good Shepherd Hall from 10:30 a.m. to 11:00 a.m.
Enjoy this time making new friends and catching up with old friends.
Men
Calvary's United Methodist Men's group (UMM) meets every Sunday morning at 8:00am in the Good Shepherd Hall for breakfast, prayer, fellowship and bible study. Our group is open to all men seeking a relationship with Jesus Christ. Our mission is to glorify God and by creating disciples among men in the church and in our community through serving Calvary and the surrounding community through various mission projects throughout the year. You do not need to be a member of any church to attend.
UMM Outreach Efforts
Monthly UMM Meeting: Once per month, the UMM sponsor's a breakfast, including a speaker.
Monthly Men's Bible Study: Second Saturday of every month at 8:00 a.m. This will be a non-demonational meeting open to the community and neigoboring churches for men of all ages. Breakfast will be served. (Starting January, 2018)
Boy Scouts (Troop 460): The UMM are proud to continually support Troop 460. Troop 460 Website
Beacon House (Frederick Mission): The UMM serves lunches to the needy men and women at the Beacon House. www.therescuemission.org
The Society of St. Andrews Potato Mission: The UMM contributes to, and helps pick up and deliver, potatoes for this Outreach project. www.endhunger.org
Missions Support: The UMM help support the following:
Kairos – www.marylandkairos.org
Children of Zion – www.childrenofzionvillage.org
Lutheran Braille Bible – www.lbwinc.org
God's Kitchen – www.calvary-mtairy.org
Mt. Airy NET – https://mountairynet.weebly.com/
SHARE food pantry, New Market United Methodist Church
Any questions please contact Tim Dine 301-305-5886 or timhdine@yahoo.com
Women
Women's Retreat
A weekend retreat of rest and renewal for women. Held annually.
Join us for our next retreat on October 19-21, 2018 at Priest Field Pastoral Center in Kearneysville, West Virginia.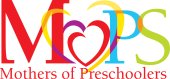 MOPS stands for Mothers of Preschoolers, a program led by mothers themselves and designed for mothers with children ages birth to 5. These mothers all have a shared desire … to be the best mothers they can be!
We begin our meeting with breakfast and socializing, usually followed by a speaker. We then take time to enjoy a fun creative activity or project to take home. We also meet in small discussion groups where moms have a chance to share ideas, thoughts, and experiences with other moms.
Speaker topics include issues such as women's health and nutrition, strengthening relationships, discipline, organization, as well as time and money-saving tips.
Where and When are the meetings?
Calvary MOPS meets usually on the third Tuesday of each month, beginning in September. Our meetings will be from 9:30 a.m. to 11:30 a.m.. Enjoy breakfast while listening to informative speakers on topics that matter to you.
2017-2018 Meeting Dates
September 19th
October 17th
November 14h
December 12th
January 16, 2018
February 20th
March 20th
April 17th
May 15th
June 5th
What happens at A MOPS Meeting?
At our MOPS group, you will the chance to enjoy breakfast and socialize with other moms, hear from some great speakers, discuss important topics in mothering, participate in creative activities…and even enjoy a cup of coffee while it's still hot!
Is Childcare provided?
We have a wonderful program for children called MOPPETS! Childcare fees are per meeting- $3 for first child, $2 for second, and $1 for third child.
Small babies are welcome to attend the MOPS meeting with their mothers. Those children two years old and younger are cared for in a loving nursery setting. Older children are divided into age groups which allows each child to interact with children of similar levels. Their classrooms are filled with stories, games, songs, crafts, projects, and playtime.
To sign-up for MOPPETS, complete a MOPPETS Registration Form.
How do I sign up?
To sign-up for MOPS, complete a MOPS Registration Form.
There is a $65 annual registration fee. Checks should be made payable to Calvary MOPS and must accompany your registration form in order to hold your place. Scholarships are available.
Mail or deliver your completed registration form and payment to:
Calvary MOPS
403 S. Main Street
Mount Airy, MD 21771
MOPS Open Gym for PreSchoolers
Open gym costs $2 per child and 100% of the profit benefits MOPS. We start with a Bible story and then kids are free to run around in an unstructured environment for the duration. Time and dates coming soon.