Sundays at 10:00AM Online and In Person
Sunday Morning Faith Formation
Bible Study on Gospel of Mark
Co-led by Pastor Mark and others – Meets in Room 110 following service
TGIS (Thank God It's Sunday)
Rotating studies | via Zoom and in-person
Free kit with the ingredients to make a family meal.
5:15pm-6:30pm the FOURTH Thursday
of the month while supplies last
Anyone is welcome, whether you need a meal or just don't feel like cooking.
5:30pm-7:00 p.m. the SECOND Thursday
of the Month while supplies last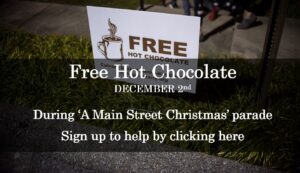 Advent Mid-Week Services
December 6th, 13th, and 20th
Service of Prayer and Holy Communion in the Chapel
6:30 pm
Learn more about Communion in the
United Methodist Church here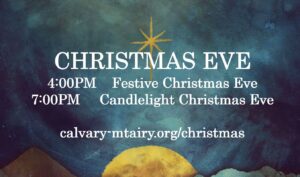 Thursdays 7:00 PM | 403 South Main Street
Send a prayer request in to our Prayer Team. Option to leave your name or remain anonymous.
15 Minute Prayer Conference Call
Monday 7:00AM | Thursday 7:00PM