2020
VACATION BIBLE SCHOOL
– VBS TO GO –
It's All About God's Kingdom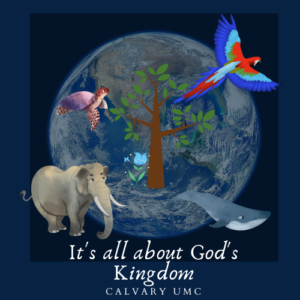 Vacation Bible School
Tuesday, July 14th – Tuesday, August 18th, 2020
Two pick-up options available:
Kit and Meal pick-up Tuesdays from 5-7pm

Contactless pick-up of kits only from God's Give and Take Cart any time after,

while supplies last
1 Lesson per week for 6 weeks
♦ No registration required
♦ Best for ages Pre-k – 5th
♦ Teen/Adult Packets also available
Each week we will offer a free, fun-filled packet including all of the materials you need to teach your child about the word of God including an easy to read bible story, a craft, activity sheets, and information about additional resources if you wish to take your adventure even further online.
Each lesson is independent! Participate in as many or as few weeks as you want at your own pace.
Want to explore the story even further for yourself? Pick up an adult packet that will include bonus activities so the whole family can participate in VBS to Go!