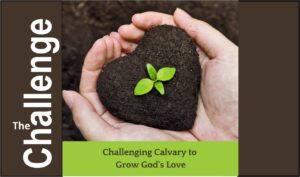 Spring
Discipleship
Challenge
Calvary is a church who Lives Faithfully, Loves Deeply, and Serves Sacrificially. This challenge will help Calvary live into its mission as a church as we fulfill our Baptismal promises.
Members of the Admin Board would like to present Calvary with our 2022
Spring
Discipleship
Challenge.
We are challenging every person involved with Calvary, whether here or participating at home, to come up with 1 way to spread God's love to others this upcoming year.
It is that simple. While we encourage our current ministry groups such as Bible Studies, music ministries, and children's ministries to work together as a group to develop and execute their ideas, we also encourage those of you who may be new to the church or not be a part of a ministry group to either join a group, partner with someone else, or work individually.
As Christians we know that no act is ever too small when done in God's love. Our goal is to hear some wonderful plans for Calvary by Easter Sunday and would love to highlight things as they happen through our social media outlets. Please submit your ideas as well as any photos/videos to
discipleship

@calvarymt-airy.org
.
Who?
Everyone involved with Calvary, whether as an individual or as a group. Join up with a small group or create a new one and find amazing ways to spread God's Love.
Where?
Let's spread God's Love beyond our doors and into the community and the world. Whether you join us online or in-person; whether you want to participate as an individual or with a group, let us know what your plans are.
When?
We would like to hear your plans by Easter Sunday (April 17, 2022) for how you plan to join in this challenge. The plan should be complete in 2022 (or continuing beyond 2022!)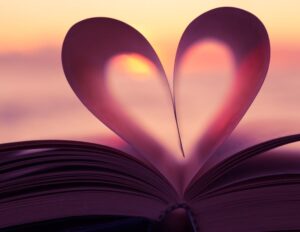 And so we know and rely on the love God has for us. God is love. Whoever lives in love lives in God, and God in them.

(John 4: 16)
As we gather ideas, they will be posted here, and progress will be shared with
Calvary and the Community!