Lenten Church-Wide Study
"The Walk"
CURRENTLY ONLINE ONLY
Join us for a church-wide study during Lent. Guests are welcome to join us!
In "The Walk," author Adam Hamilton focuses on five essential spiritual practices that are rooted in Jesus' own walk with God and taught throughout the New Testament.
For more information, contact
Kathy Barna
, Director of Spiritual Formation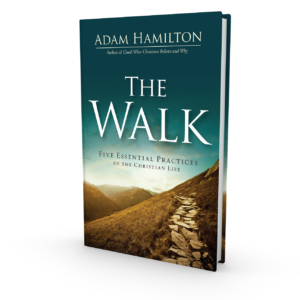 The Walk videos can be viewed here for free!
Calvary United Methodist Church

|

403 S. Main Street

|

Mt. Airy, MD 21771

|

301-829-0358

|

church@calvary-mtairy.org

|

© 2019 All Rights Reserved